CBD, it's not just for humans anymore. Dogs and cats dig it too. And so do "pocket pets." In fact, just about any furry friend can enjoy the health benefits of CBD.
Some of these benefits include reducing anxiety and depression, as well as pain and inflammation. It's also effective for treating pets who suffer from appetite issues or constant nausea and vomiting, age-related cognitive decline, and seizures. And a number of pet owners claim that CBD has even cured or slowed the progression of cancer in their pet.
The pet health supplement industry itself is booming. A study done in 2016 by the American Pet Products Association showed that pet owners in the U.S. spent more than $30 billion their pets in 2016.
CBD acts on a chemical signaling system common to all mammals known as the endocannabinoid system. The ECS is responsible for regulating a wide variety of bodily functions on a cellular level. It is also responsible for regulating the production of a number of hormones which are responsible for things like mood, sleep patterns, appetite, and much more. Many experts believe that some medical conditions are the result of an endocannabinoid deficiency. CBD is known to mimic some of the cannabinoids produced naturally in mammals.
CBD also possesses power anti-inflammatory properties and also acts as an antioxidant, antibiotic, antiviral, and antifungal agent.
To give you some idea of the factors you might consider when choosing a pet CBD product, let's a take a look at a couple of high profile pet CBD brands and compare their products, prices, and overall organization. Honest Paws and MediPets CBD both offer a line of THC-free CBD-infused oils and treats.
Honest Paws offers a full line of tinctures and treats infused with full-spectrum CBD oil. The company claims that their products use "human-grade" ingredients. They come in various levels of potency for treating small, medium-sized, and large dogs. Although their focus is on dogs, they also offer a line of tinctures and treats for cats.

Your pet deserves the very best, which is why we have sourced the most exceptional, pure CBD oil and natural ingredients. We hold ourselves to the highest standards of manufacturing processes in order to maintain freshness and effectiveness. Honest Paws products are one of a kind – just like your pet.

Honest Paws Website
Their dog treats come in three varieties — Calming (for anxiety issues), Relief (for pain reduction), and Restore (for skin and coat issues). They are made with ingredients such as coconut, barley, eggs, and peanut butter, and come in 8-ounce bags with approximately 20 treats to a bag. In addition to the crunchy treats, they also offer poultry-favored calming soft chews which include L-theanine tryptophan.
Honest Paws also offers CBD-infused peanut butter as well as coconut oil which they claim is an effective treatment for dogs suffering from inflammation, allergies, aging brain function, poor immune systems, unhealthy skin/coat, and parasites.
Because Honest Paws uses a full-spectrum oil, their product includes trace levels of beneficial terpenes which work in conjunction with CBD and some of the other minor cannabinoids found in full-spectrum oils.
We couldn't find the full ingredients of their products in a first pass, but it appears that the company proudly touts their "human-grade" ingredients.
Our goal is to help 1 million pet owners and their pets create more precious memories and live longer, healthier, happier lives together. We will do this by granting concerned pet parents the power to help their helpless, defeated four-legged friends enjoy more pain-free walks & trips to the dog park, stay cool during tense situations, and look & feel younger, happier, and healthier.

Honest Paws Website
Honest Paws website also has a fun and informative blog for pet owners.
CBD for Pets: MediPets CBD
MediPets is a product line produced by top-ten CBD seller Diamond CBD. Diamond is a subsidiary of a publicly traded company. The company offers a full line of CBD-infused tinctures and treats. They also sell a handy CBD-infused pet spray which can be used orally or topically. MediPets specifies that their products are made from organically-grown hemp. As with Honest Paws, MediPets products are made especially for small, medium, and large dogs as well as cats.
MediPets does list the ingredients on all their products, one of which is "industrial hemp CBD." Since it does not specify full-spectrum we assume they are using pure CBD isolate. Although full-spectrum has some benefits, it also has some drawbacks, so this is not a deal-breaker. For example, some pets might have allergic reactions to certain terpenes or might be sensitive to them in other ways. A purified CBD product will be guaranteed to be hypoallergenic.
MediPets sources organic and all-natural hemp and extracts the cannabinoid (CBD) oil using a superior extraction process. Once the CBD is extracted, it is rigorously tested to ensure the highest levels of consistency and purity. With this process in place, Medipets is able to deliver the level of CBD needed to effectively elevate pet health and wellness.

MediPets website
MediPets offers a much wider variety of flavors of pet treats than Honest Paws.
MediPets CBD-infused Wavy Bacon & Cheese Bites are made with the following ingredients:
Cannabidiol (CBD), Wheat flour, Beef by-products, Corn Syrup, Glycerin (derived from vegetable oil), Pregelatinized Corn flour, gelatin, Vital Wheat Gluten, Chicken Fat (preserved with mixed Tocopherols), Bacon, Salt, Phosphoric Acid, Natural Smoke flavour, Potassium Sorbate (preservative), Calcium Propionate (preservative), Lecithin, Artificial Colors (Caramel, Red #40, Yellow #5, Yellow #6), Dried Cheese Powder.
MediPets Cat Cafe´Tartar Control cat treats include a spectrum of vitamins and minerals as well as other natural supplements such as taurine. They are made with these ingredients:
Cannabidiol (CBD), Brown rice flour, Chicken by Product meal, Chicken, Natural Flavours, Chicken fat (preserved with mixed tocopherols), Dextrose, Menhaden Fish Oil, Salt, Brewers Dried Yeast, Sodium Hexametaphosphate, Potassium Sorbate (to maintain freshness), Dl-methionine, Taurine, Dicalcium Phosphate, Vitamins (vitamin A supplement, Vitamin D supplement, Vitamin E supplement, Vitamin K supplement, Thiamine, Riboflavin supplement, Pantothenic acid, niacin, Pyridoxine Hydrochloride (source of Vitamin B6), Folic Acid, Biotin, Vitamin B12 supplement, Minerals (Zince Sulfate, Copper Sulfate, Manganese Sulfate, Calcium Iodate, Sodium Selenite), Potassium Chloride.
CBD Pet Spray from MediPets is a pure CBD infused spray designed to make giving your pets CBD easy. The idea is you just spray the product into your pet's mouth. It is intended to be fast-acting and help with stress & anxiety.
CBD for Pets: Price and Policy Comparisons
Both companies website include customer reviews, but Honest Paws has been around longer and has a much larger number of positive reviews. We found it a little easier to find certain information on the MediPets site.
While Honest Paws offers a 30-day return policy, MediPet's is 15-day. However, MediPets offers free shipping for orders over $100.
MediPets CBD oil products range from $17.49 to $34.99, while Honest Paws oils range from $39.99 to $79.99. And MediPets treats will run you $39.99 for a 4 oz jar with 100 mg total of CBD, while Honest Paws is asking $24.95 for an 8 oz bag with 100 mg of CBD.
Honest Pets offers a frequent buyer rewards program. Points can be accumulated on purchases as well as actions such as following their social media pages. MediPets offers a 30 percent discount right off the bat for signing up for their email list. They also send out frequent special offers.
A portion of MediPets proceeds goes to benefit Saving Sage, a local animal rescue operation.
Founded in 2014, the Saving Sage Animal Rescue Foundation is a not for profit, 501(c)3 animal rescue organization run solely by volunteers since. Saving Sage dedicates time to the most urgent, abused and neglected animals in South Florida. They work diligently to change the world for animals through youth educational programs, tackling the growing overpopulation crisis and by helping to provide microchip scanners and training to various police departments in an effort to reunite lost pets and keep them out of our local shelters.

MediPets
It's important to keep in mind that every pet's endocannabinoid system is different and these products will work better on some pets than others.
Also, never give your pet products containing THC (eg. marijuana and marijuana derivatives). CBD is non-intoxicating and has no serious short- or long-term side effects. THC, on the other hand, aside from even the tiniest amount potentially incapacitating your pet, can negatively impact memory, mental health, and other aspects of pet health.
Most Rated CBD Pet Products
- 25%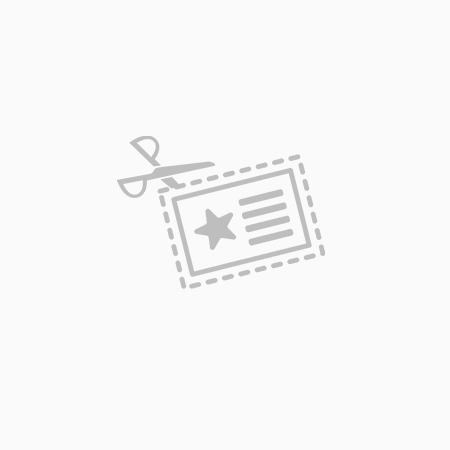 Best value
Editor choice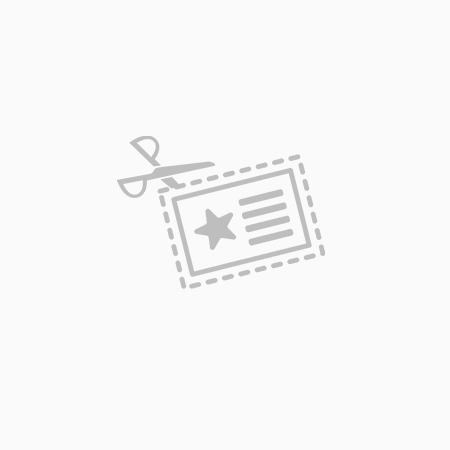 You May Also Interested In
Tim McComsey is the founding owner of TRYM Fitness: Dallas's Premier Personal Training and Nutrition Company, NASM Certified Personal Trainer and Registered Dietitian. He started TRYM Fitness in 2011 and has been growing successfully ever since! This is his 15th year in the fitness industry and his scope of work has broadened from being ambassador to Sunwarrior, a partner to Vitamin World, and a sponsored athlete to 361usa shoes and apparel. He also contributes to Men's Fitness Magazine and Human Fit Project with video and content production. Through his years in the industry, he has placed 1st in several fitness competitions including the 2013 Dallas Europa Men's Physique. His passion is to empower both men and women to be the healthiest and most fit they can be using various platforms.
Latest posts by Tim McComsey (see all)
Conclusion
Never give your pet products containing THC (eg. marijuana and marijuana derivatives). CBD is non-intoxicating and has no serious short- or long-term side effects. THC, on the other hand, aside from even the tiniest amount potentially incapacitating your pet, can negatively impact memory, mental health, and other aspects of pet health.