Every Day Optimal CBD Reviews
Excellent Customer Service
Run by experts
High Quality CBD
Every Day Optimal CBD was founded in 2016 and sells a wide variety of top-quality products. This company sources responsibly-farmed hemp with high CBD levels from Colorado and other farms across the United States. Every Day Optimal partners with medical professionals who advise the formulation of treatments, and all products are tested by a third-party lab for potency and purity. Learn more about the background of this company and their products, including the popular Every Day Optimal CBD gummies.
Who Owns Every Day Optimal CBD?
Alex Gould and Frederik Drejfald founded Every Day Optimal in North Carolina in 2016. The company relies on cleanly-farmed hemp that is free of contaminants, GMOs, pesticides, and heavy metals. It is easy to contact the company by phone, email, or chat on the website. The brand also maintains active Facebook and Twitter accounts. Take a look at the newest releases posted on the Instagram page or subscribe to the YouTube channel. This company is affiliated with the Hemp Industries Association and National Hemp Association.
Pros
Every Day Optimal CBD differs from the competition in several ways. The company only makes products with CBD isolate that do not contain any trace of THC. It is possible to order capsules, gum, gummies, tinctures, and e-liquids directly from the manufacturer. The company also makes specialized treatments that combine CBD with vitamins, minerals, and effective natural ingredients for conditions such as fibromyalgia, sleep disorders, anxiety, and stress.
Capsules range in strength from 10mg to 50mg, and specialized formulas for conditions combine 25mg of CBD with other vitamins, minerals, and natural ingredients. The gum contains 10mg of CBD per piece. Gummies are available in 10mg, 15mg, or 25mg strengths, making this brand's products some of the most potent CBD edibles on the market. Tinctures start at 300mg and go all the way up to 4,000mg. E-liquids are available in 300mg or 1,000mg concentrations. The company also makes a beef-flavored 125mg oil tincture for pets. This product line makes it easy to integrate the benefits of cannabidiol into your daily routine.
Every Day Optimal CBD products consistently receive high ratings for quality and potency. The brand has many repeat customers who prefer these products to others on the market. Company representatives also respond to customer questions on the website and social media accounts. Two medical professionals help to ensure that the brand's products are formulated to provide all of the benefits of top-quality CBD.
As of December 2018 – Every Day Optimal offers the strongest cbd oil with widespread availability – their 10,000 mg tincture!
Cons
Every Day Optimal CBD uses CBD isolate to eliminate the possibility that any trace of THC will remain in products. Some CBD users prefer full spectrum formulations for what is called the entourage effect. These products take advantage of more than 100 cannabinoids that work synergistically to provide a sensation of relief, but may also contain up to 0.3 percent THC, which is the federal limit. This company does not make any full spectrum products.
Every Day Optimal has a score of 4.4 on CannaInsider. The content, color, and taste of the brand's products all receive 4.5 stars, whereas price and value only receives four. In general, you should expect to pay for quality when purchasing CBD products. The prices of these products rise with the concentration level.
Reported Effects
The vast majority of customers agree that products crafted by Every Day Optimal CBD are effective. The most important factor is to consider why you are taking CBD and to customize the dosage level or method to suit the condition. If you are suffering from considerable pain, you may not be able to obtain the relief you are seeking solely from gummies or gum. Instead, try oil tinctures starting at 1,000mg or capsules containing at least 25mg of CBD. Sufferers from anxiety may obtain relief from lower concentrations. You may also want to combine multiple types of CBD products.
- 24%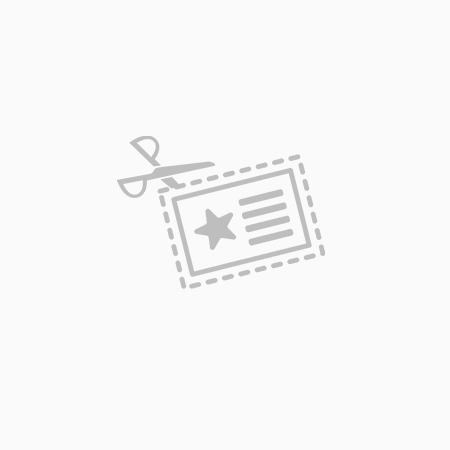 - 15%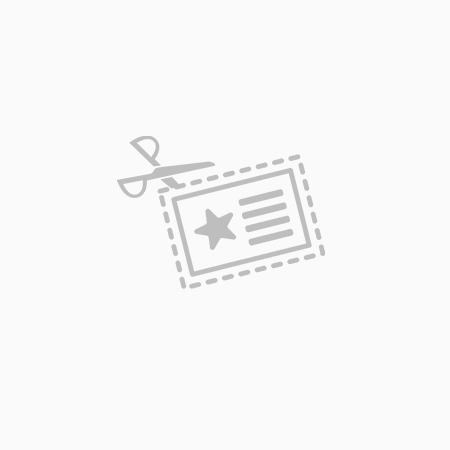 Products
Every Day Optimal CBD products are made with isolates and do not contain THC. These products can legally be shipped to 42 states.
CBD Capsules – These soft gel capsules are an easy way to take CBD if you prefer pill form to oil tinctures. Choose from 10mg, 15mg, 25mg, or 50mg capsules. The capsules are made out of vegetable cellulose, and are suitable for vegans and vegetarians.
Specialty Treatments – Every Day Optimal CBD makes specialty products for particular medical conditions. Choose from treatments for fibromyalgia, sleep disorders, or stress and anxiety. These treatments come in containers of 60 capsules with 25mg of CBD per capsule.
Fibromyalgia CBD Enhanced Relief Formula capsules combine CBD with 17 additional vitamins and minerals to combat generalized pain. Sleep-Aid CBD combines 25mg of CBD with seven ingredients to promote sleep. D-Stress capsules contain 25mg of CBD and six natural stress relief ingredients.
CBD Gummies – Customers love the sweet and sour flavor and calming effects of Every Day Optimal CBD Gummies. These edibles are infused with CBD, rather than being coated or sprayed. The candies are free of artificial ingredients and gluten. Choose from 10mg, 15mg, or 25mg concentrations.
CBD Gum – Cool mint flavor makes this CBD-infused gum a delicious and easy way to maximize sublingual absorption. Chewing this gum for longer periods of time allows more CBD to begin circulating through the chewer's bloodstream. This gum is sweetened with sugar alcohols and stevia and does not contain aspartame.
Oil Tinctures – Oil tinctures can be a potent and cost-effective way to take CBD. Every Day Optimal CBD offers tinctures in 300mg, 500mg, 1,000mg, 1,800mg, 2,000mg, and 4,000mg strengths. These peppermint-flavored tinctures contain organic hemp oil, grapeseed oil, pure CBD, and fractionated medium chain triglyceride or MCT oil.
E-Liquids – Every Day Optimal makes a variety of e-liquids that contain pure cannabidiol in either 300mg or 1,000mg strengths. Choose from 2-ounce (60ml) bottles of flavors such as honey melon kush, marshmallow magic, and strawberry cream. These e-liquids have a 70/30 vegetable glycerin and propylene glycol split and do not contain nicotine.
CBD Oil for Cats and Dogs – Beef-flavored CBD oil makes it easy to give pets this health enhancing and mood balancing treatment. The 30ml bottle contains a 125mg concentration of pure cannabidiol. Add one to three drops to the food or water of cats or small dogs. Use three to five drops for medium-sized dogs, or up to a half a dropper for large dogs.
Costs
Every Day Optimal CBD products are priced according to the quality and purity of these treatments. Oil tinctures start at $39.99 and capsules and gummies start at $59.99.
If you are not sure which products to try, consider the money-saving value packs offered by Every Day Optimal CBD. Four bundles are currently available.
Bundle One contains 25mg capsules, 1,000mg tincture, and two packs of CBD gum for $189.99, which saves $60 off of the price of these items when purchased separately.
Bundle Two is designed for fans of edibles. Get two bottles of gummies and two packs of gum for $129, with a total savings of $50.
Bundle Three consists of a bottle of 300mg tincture, gummies, and gum and is priced at $97, which saves customers almost $33.
Bundle Four features two containers of Sleep Aid, two containers of D-Stress, and a bottle of 1,000mg strength tincture for $397.95, which is more than $100 off.
Final Verdict
Every Day Optimal CBD makes pure, high-quality products. The price point may be slightly higher than comparable products, but most customers recognize the effectiveness of these products. The company offers a 30-day money back guarantee and also allows exchanges for items of an equal or lesser value. Be sure to take advantage of an Every Day Optimal CBD coupon for first-time customers and take 10% off of your order. Sign up for the mailing list to receive more exclusive coupons and deals.
Tim McComsey is the founding owner of TRYM Fitness: Dallas's Premier Personal Training and Nutrition Company, NASM Certified Personal Trainer and Registered Dietitian. He started TRYM Fitness in 2011 and has been growing successfully ever since! This is his 15th year in the fitness industry and his scope of work has broadened from being ambassador to Sunwarrior, a partner to Vitamin World, and a sponsored athlete to 361usa shoes and apparel. He also contributes to Men's Fitness Magazine and Human Fit Project with video and content production. Through his years in the industry, he has placed 1st in several fitness competitions including the 2013 Dallas Europa Men's Physique. His passion is to empower both men and women to be the healthiest and most fit they can be using various platforms.
Latest posts by Tim McComsey (see all)